Details

Created: Wednesday, 06 July 2016 12:51
Well the team at the Larder House have done it again with another excellent themed food and drinks night - June 18, 2016.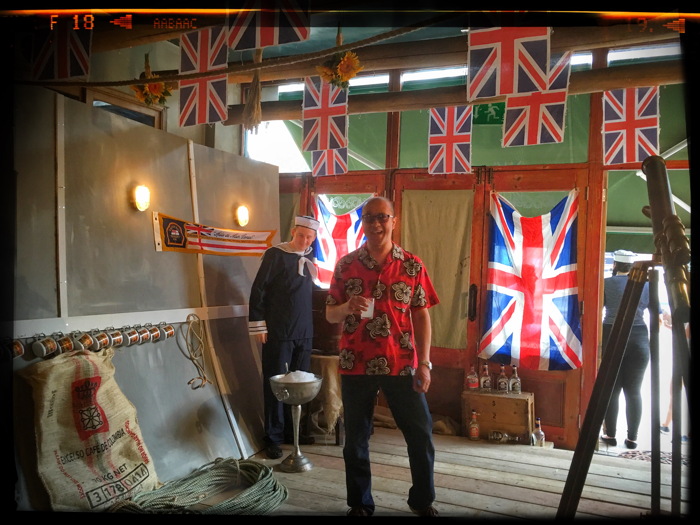 On walking through the door, we stood on a ship's deck that was actually swaying underfoot as you walked across. Made for an interesting first few minutes as you got your first cup of grog and headed into the main body of the restaurant for sure footing. Who the hell puts the effort in building a boat inside their restaurant?

Peter Holland, from the Floating Rum Shack, has been instrumental in raising awareness of rum, and sugar cane based spirits by holding monthly rum tasting nights up in the Library of Liquor. He does this on a national level and even global level via his website, and we are lucky to have him move down to the local area. From the little I have learnt so far, I know that there is a whole spectrum of rums, far removed from the Barcardi and Lambs, that I never knew about. The quality sipping rums do actually rank up there with whiskies from what I have tried.