Details

Created: Tuesday, 18 October 2016 15:58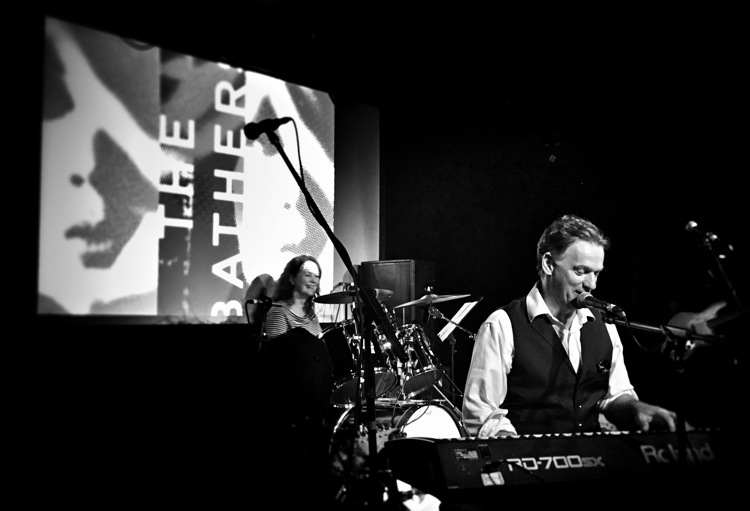 It's been a while since I have been to an music concert, a gig, as opposed to seeing music in a pub. I think the last one was Coldplay at Crystal Palace, which took hours to painfully get out of. I also remember a dodgy Simply Red one as well, but best forgotten.

You probably haven't heard of The Bathers, as not many have given that they are often quoted as the Scottish band that is one of Scotland's best kept secret and never got the recognition they deserved. Did you know the singer Chris Thomson also teamed up with two of the Commotions, of the Lloyd Cole fame, and produced an epic album called Fortuny under the name of Bloomsday?

He first came to the fore as the singer of a band called Friends Again, from which members also popped up in Love and Money, and Texas. It was when I was 16-18 at school in the 6th form that I first heard the band's music. It followed me as one of the soundtracks of adulthood, along with the music of David Sylvian, and coincidentally the keyboard player Paul McGeehan has released an album called Starless that name checks David Sylvian in its sleeve notes. The maturity of the Bathers' music followed me into middle age.

Anyway, come October 2016, on a Sunday night in Islington London, I am at the Lexington Pub, which has such a relatively small concert space, to see the Bathers. We were even stood next to Chris Thomson's brother-in-law, who had never seen him sing.

It was a lovely gig, from a very appreciative crowd that ended on two separate encores. They played the old Friends Again track of Honey At The Core for me, and then they came back on to play Girlfriend for Angela. We were both happy and had a great weekend.
Website: The Bathers Official
Twitter: The Bathers Official