Details

Created: Friday, 29 April 2016 08:29
Last year I missed out on the Once Upon A Time event that hosts a quartet of speakers who talk about what their brand means to them and how they built it up. Their story, hence the title, is much more than the product or service. It is about where they came from, what they stand for and the future.
The crux of these events, that Mark Masters from the ID Group puts on, is to show the importance of the company story and values, and the content that can be derived from that rather than the dry product information. The marketing approach and content approach has to touch a potential customer in a much more different than your competitors.
I unfortunately missed last year's event but was glad to have made it to this one held once again at the Shelley Theatre. This year there were these four speakers...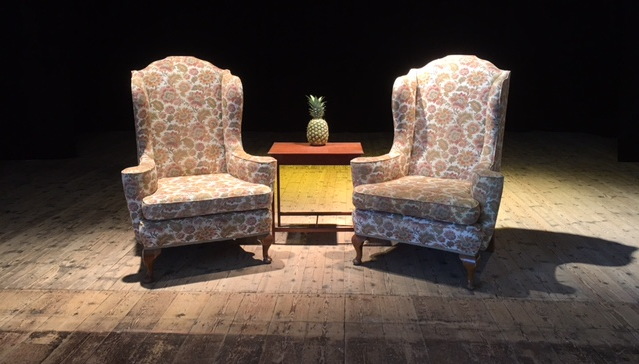 The show started off with Ernest Capbert, co-founder of Who Buys Your Stuff and previously co-founder of Finisterre. A colourful character, as they all are, and colourful as his language. It was all real, no airs or graces. Through sheer determination and not a great deal of understanding of their customers, Finisterre built a huge global brand and defined the Cold Water Surf scene. It was through the realisation that when asked who were their customers spending all this money on their products, the management team just didn't know, or had an assumption on a romanticised version of who they think are buying it, or who they would like to be buying it.
It was that total disconnect between the company's romantic view to that what the raw data would show, gave Ernest the direction of where he wanted to go next. A brave move. A totally different move - from building a product company to building a software/services company - in fact a customer research company.
By looking at the raw data of who is currently buying your stuff, hence their company name, and also asking the customers more about them and why, then you get a more informed picture of reality. Citing examples of where a website may be targeting young mothers with aligned words and photos, whereas in reality it is younger woman, with a party lifestyle. Getting that wrong will stagnate sales, getting that right will make it fly. So goes the theory.
His observation is find out who the lead personas are, as they will be providing 60% of the purchases, and then give that persona to a copywriter who can do their magic and really tailor the content. To use one of Ernest's favourite sayings, they will be "crushing" it.
Next up was Damian Lee, from Mr Lee's Noodles. Damian's story was of one from the brink. Having ran companies across the world, ending up in London with a leading recruitment agency in London for the financial sector and he finally settling down in Bournemouth with a digital agency on the up. That was when he was diagnosed with cancer and given a short amount of time to live. He fought the cancer through a diet of raw food and came out the other end successfully. His craving for healthy noodles during that time gave him the vision to start a business to bring a revolution in potted noodles.
He is steering a course that still leaves him in control but with a global partner and still having options left open. His story is not one of delivering mass market, low margin, low quality food product - it's one of total health and goodness. He's daring to be different and even the route to market is different as it's not only a product it is a service, as he has developed a vending machine that will dispense the hot finished product within a minute. And it won't be a faceless kiosk either, it will be a modern digital kiosk that opens up more possibilities in engagement and story telling.
I didn't get a chance to ask my question that would have been what challenges he faced in pushing forward a very Chinese ladened brand into the UK market place. Damian has kindly invited me to their offices so I can get to chat a bit more around this topic.
After a break Mark Walker from Eventbrite, the system that we used to book our places, spoke about how his approach to building their Blog as a major component of their website to draw people to the website and potentially become a user or customer of its services. Obviously as a commercial business it is trying to raise revenues by more people using its services, but the ethos behind that was as an enabler for bring people together through experiences.
The blog is not there to drily sell services by being punctuated periodically with company announcements, it was about giving and sharing real experiences, valuable insights whilst being fun and engaging. He said while we like success stories, the blog entries that centred on epic fails, when people share their failures, drew the most traffic. Maybe it's because of the honesty, or that we are british :-)
He is taking his approach to their US operation, so hopefully it is not a British phenomenon.
Last speaker of the day was the most local, it was Mark Cribb owner of the Urban Guild group of restaurants and bars. Hospitality is not an easy trade and unlike B2B sales, you can't readily choose who your clients are, it is whoever walks through the door. Turning a run-down hotel in Boscombe into something serving quality food and drink was not easy, and was done over time as a work-in-progress kind of project.
Winning the tender to open up a restaurant down by Boscombe Pier was even more of a shock and further hard work. A total shock as he wasn't expecting to win it and Urban Reef was born.
After the cafe in the Russell Cotes museum came Jenkins and Sons. Trying to create a new environment serving only craft beers and ales, rather than mass market dross from the big manufacturers took time but as we can see now, that is all the rage.
Mark's passion and inspiration came from his travels, from seeing first hand that even where people have virtually nothing in the poorest parts of the world, they can still be welcoming and create happiness over food and drink. The Urban culture is about changing the world one hug at a time. The concept of world means your world, the space that you inhabit and have contact with, not necessarily on a global level.


A fantastic afternoon where we were not pitched to, but just sat in on good honest conversation and stories.