Tuesday, 03 December 2013 22:50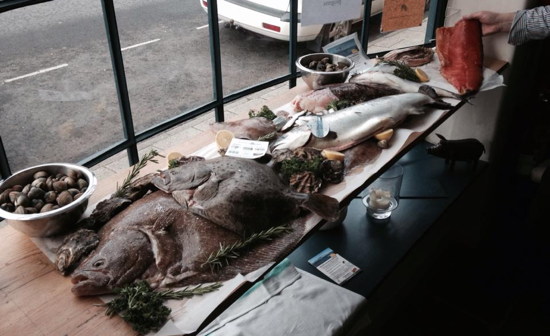 I went to The Tickled Pig the other week as they were holding one of their events and it was a Fish Day with John the Fish taking part as well as Matt from the restaurant as the double act.
We spent 10am till 4pm learning about fish and shellfish, whilst watching its preparation and cooking. We had a nibbles of everything all day and then Prosecco and wine later.
Tuesday, 03 December 2013 22:20
Tonight instead of heading home and lolling around on the sofa waiting for the other half to watch I'm A Celebrity, her choice not mine, I headed off to Cafe Boscanova in Boscombe for one of their Cafe Scientifique nights.
On the first Tuesday of most months, there is a talk from an invited speaker. The event is free to attend but obviously you can get a coffee or a glass of wine courtesy of the cafe - also nice to support the venue as well.
Tonight's speaker was Dr Blay Whitby from Sussex University with a talk titled "Do you want a robot lover?". This was mainly on how technology will affect our future lives and can it take a "caring" role, and the ethics or robots and their roles in our lives.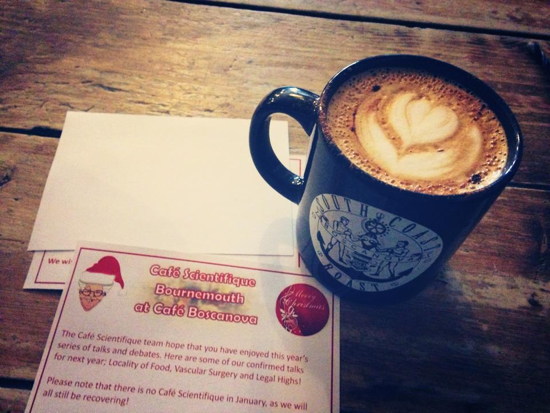 It was an absolutely full house and hopefully it continues to be so. Next one is in Feb 2014.
Website: Cafe Scientifique
Tuesday, 22 October 2013 05:15
Just got back from a short trip to America.
Started off with 5 days in Boston and thoroughly enjoyed the place. Beautiful city and very easy to get around. Buildings are nice and not many really tall buildings either so the skyline is lovely. I guess it is probably the most closest to a British feel seeing as this is New England! There's even a place that feels just like Covent Garden.
Then we went to see Graham and family. Lovely to see my niece and nephew growing up. So much more chattier than last time althought it has been about 5 years since then.
Wednesday, 28 August 2013 07:46
Lots of sun, a bit of rain and 10+ sets of guests staying at Hotel Fong this year and some from around the world. Very busy and tiring, all that socialising.
Airshow on this week and fingers crossed that it doesn't get rained off like it has done over the past couple of years. Such as shame after a great start.
I may get some free time to add some photos, in November maybe.
Sunday, 30 June 2013 13:12
Have been to The Tickled Pig in Wimborne twice now and have had nice meals both times. Review here.
I also have a voucher for the Pig Hotel as a birthday present so need to get there for a dinner. Definitely looking forward to that but really not sure when I will have the time!
Friday, 03 May 2013 16:01
Now that the bank holiday weekend is upon us, it looks like, and he says it tentatively, that it is going to be a sunshine filled long weekend.
About time too.
We are also looking to revive the Bournemouth beach BBQ on Sunday 26 May. Don't think we have done it for a couple of years as I think we probably got sick for the wind and occasional rain.
Bring it on.
Thursday, 18 April 2013 13:43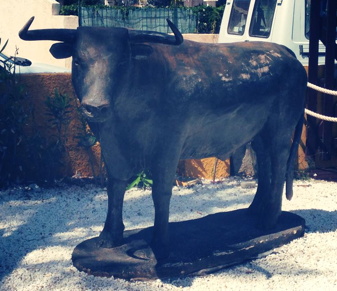 If you are looking for Brain Creative Intelligence or any of the companies below, then you may find it will have been and gone like the wind. No need for a think tank to work it all out, nor would you need half a brain or any creative intelligence.
I hope you can SEO what I am doing here :-)
A little birdy has now given me this link, makes interesting reading.
#projectsnake (anagram) steals from Harrow School
Read more...
Thursday, 18 April 2013 13:18
Had a few days in Spain enjoying a short vitamin D top up, away from the cold and grey of the UK of late.
They seem to have started building more apartment blocks, whilst others remain abandoned halfway and not touched for 2 or more years.
Having done the shopping out there it goes to show how expensive the UK is to live.
Tuesday, 12 March 2013 17:45
I haven't been great at updating this web site of late but for a good reason - work is crazily busy in a good way.
Revenues are up, client satisfaction is up and the team are working very well. Coming up to three years since the truth of #projectsnake came out and his trail of lies and fraud. He went on to sink a local business out of £350k along the way. That is a big burning hole, even for a parent company of £42m. Ouch. Not very refreshing at all.
Karate has been ticking along but unfortunately our chief instructor suffered a stroke last year. Goes to show life is fragile even for the most actively fit among us. Best to enjoy it to the full and we are all wishing him a safe recovery.
Sunday, 03 February 2013 15:59
OK, this year's charities to get a little something from my bah-humbug attitude to sending Christmas cards are
Sunday, 20 January 2013 16:35
I don't usually do techy posts here but I thought I would give a link here as it was a definitely great find and to say thanks to the developer.
My weekends usually and strangely start with a bit of ironing, probably through guilt, and catching up on BBC's iPlayer on stuff I have missed the previous week. However, since the BBC did an update second half of 2012, BBC iPlayer would not work on my old PowerPC based iMac as iPlayer needed a newer version of Adobe Flash Player.
Sounds lame, yeah?
So after a while of being hacked off, and trying to use iPhone and iPad it just was a pain.
Thankfully this guy came to the resuce and built a version that would install on PowerPC Based Macs and bring BBC iPlayer back in the game!
Click for the guy's video on YouTube.
Click to download the file.
Monday, 31 December 2012 15:42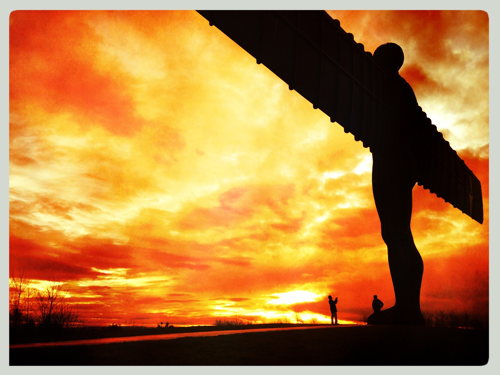 I haven't spent the Xmas period back home up North probably for about 8 to 10 years.
Normally I stick around for work but decided to venture up this time. Thankfully there wasn't the snow and ice of a few years ago, just wind and rain, which is just as miserable at times.
Saw my little nephews and family. Saw some karate buddies. Went to a black tie do. Saw friends. Saw too much food and drink and not enough sleep.
Saw a couple of places that I had never been to when living up there. Visited the Angel of the North and Penshaw Monument.
Now with New Year's Eve night out looming, I am just knackered. At least tomorrow is supposed to be nice and sunny so will blow the cobwebs off down on 'our' beach.
Tuesday, 04 December 2012 18:03
Got my cheap Dinner Suit from M&S ready for the Holly Ball in Newcastle on Boxing Day. Ordered online and got it cheaper than the shop. Tried the trousers on for size and was a bit too optimistic. Went to a M&S store and got them changed there and then, for a larger size before you ask. Bargain.
Also got some trousers with active waist technology! Elasticated that means. Gotta get a grip of this in the new year. Seriously.
<<

Start

<

Prev

1

2 3 4 5 6 7 8 9 10 Next > End >>


Page 1 of 23