Details
I had a great time over the weekend of June 20/21 and really cemented why we love living in Southbourne so much.
Besides the fact that it is so close to the road links and rail links to get out of Bournemouth, it is also a great location where prices still represent good value albeit in the right places, but I get the feeling that it is going to shoot up and have its own boom time very soon. The TV programme Location, Location, Location" may have something to do with it but we knew all along...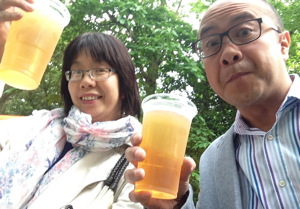 It all started off on the Friday night at my fave place, The Larder House, as it usually does. A couple of drinks in the courtyard to begin, now that the weather is being nice to us, and then into the main restaurant for dinner.