Details

Created: Tuesday, 18 April 2017 14:34
Being in London and not being there to run around from one business meeting to another can be really nice.
The aim was to get up early to beat the tourists on the East Weekend, but wasn't to be but we still did get to the Natural History Museum before midday. Not sure why we didn't enter by the nearest entrance on Exhibition Road from South Kensington tube station and instead walked to the other end on Queen's Gate but it doesn't really matter. I can't remember when and if I came here last time, but I made it my mission to do this museum and then the V&A.
We didn't see the iconic Hintze Hall and Dippy the dinosaur as that was closed off, but we did see huge whales suspended in the air in one hall, and a fantastic Tyrannosaurus Rex moving model. Not sure you are the best parent when holding a screaming toddler at the front of the display in line with the roaring head.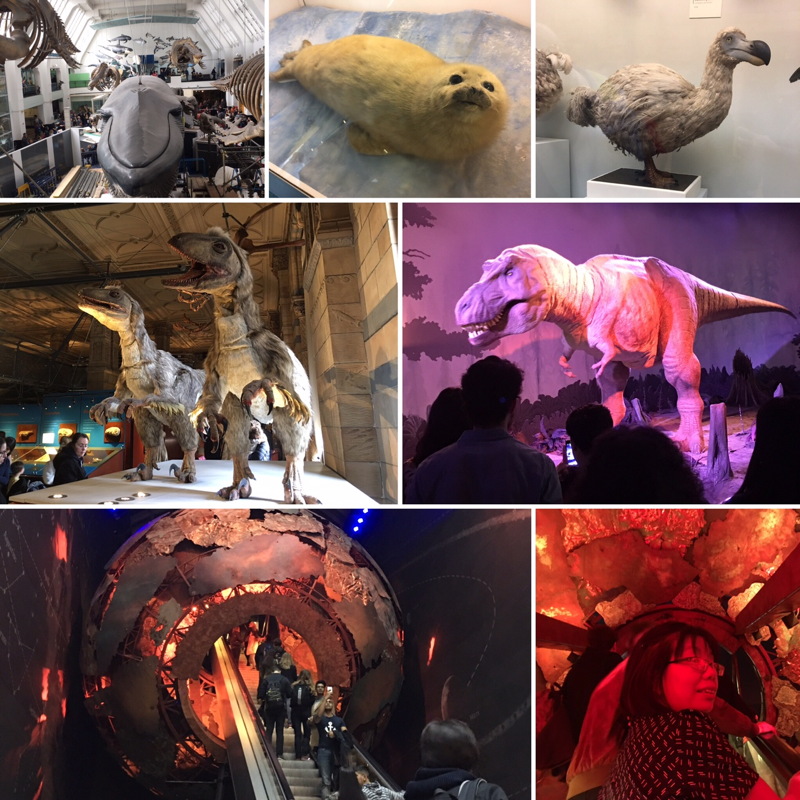 A bit slow moving at times what with families, buggies, backpacks and so on, but you just have to go with the flow - literally - and enjoy it. Aside from the awesome displays of the dinosaur bones, we both enjoyed the human biology section and the Earth section.
We took a little break after the NHM and had a coffee with the best sausage roll I've tasted over at Gail's Artisan Bakery. There are plenty of eateries by South Kensington station for everyone's tastes.