Hix Fish and Oyster House
Cobb Road, Lyme Regis, Dorset DT7 3JP. Tel: 01297 446910
A neat little restaurant with floor to ceiling glass windows overlooking the bay and parade.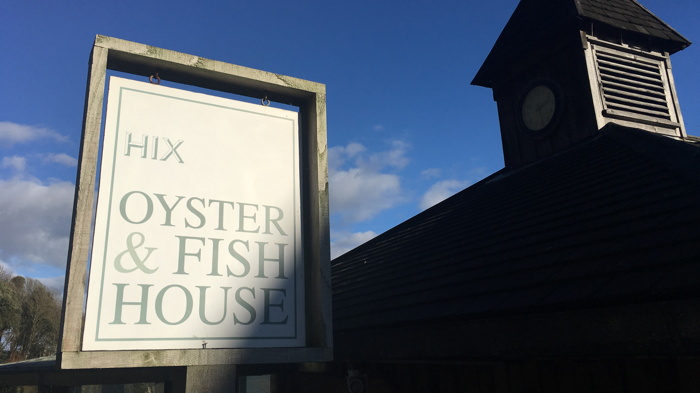 One tip for those that don't do well getting too hot, don't be lulled into the window seat on a sunny day, even if it feels chilly outside. Not a negative against the restaurant, just for those like me that sweat at the thought of a hot day.
To the food. Well, it was lovely. I wish I had more time to spend and wasn't driving otherwise I would have stretched things out to a few hours for sure.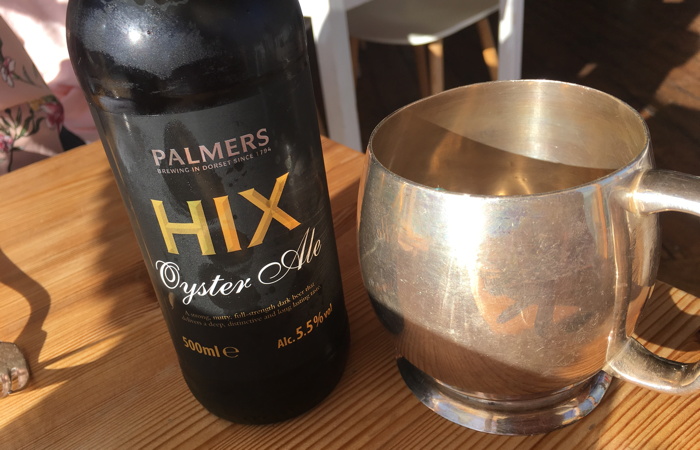 I had an ice cold HIX Oyster Ale that is made by Palmers Brewery that I really liked.
I obviously had to order oysters and got the three way platter. One was deep fried and came with a tartare sauce, one was crumbed and bakes and one was raw with a spicy dressing and battered shallots. Angela had the chilli squid. I also had the cuttlefish croquettes and was pleasantly surprised to find they also used the ink when I cut into them.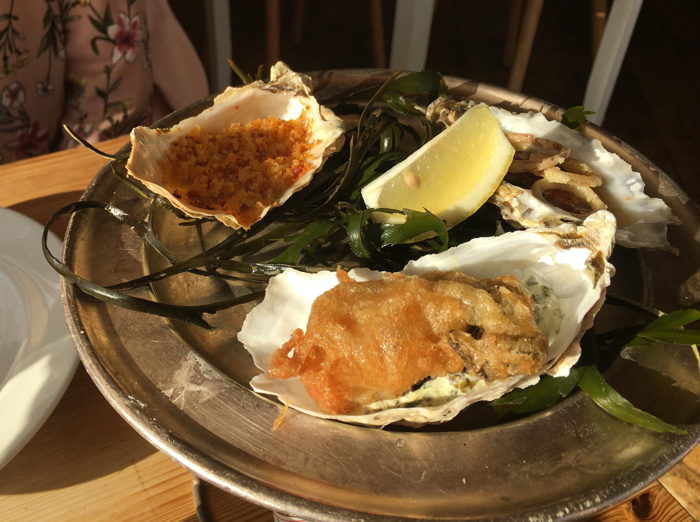 For our main course Angela had a seafood pasta dish and I went for their house fish pie.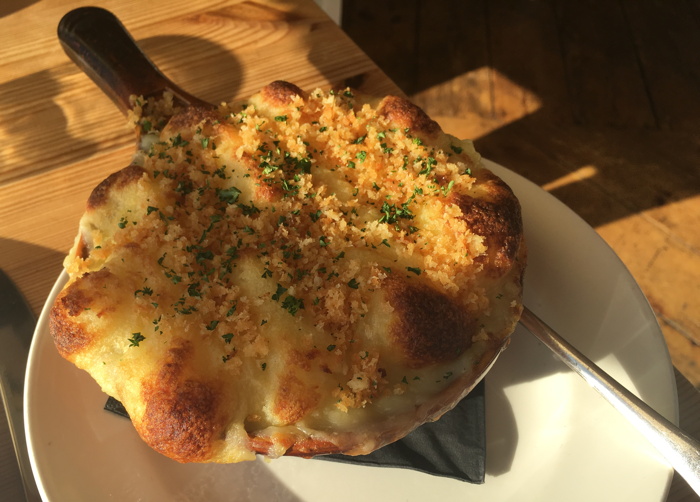 An excellent lunch. I need to get someone else to drive next time!
Website: HIX Oyster and Fish House