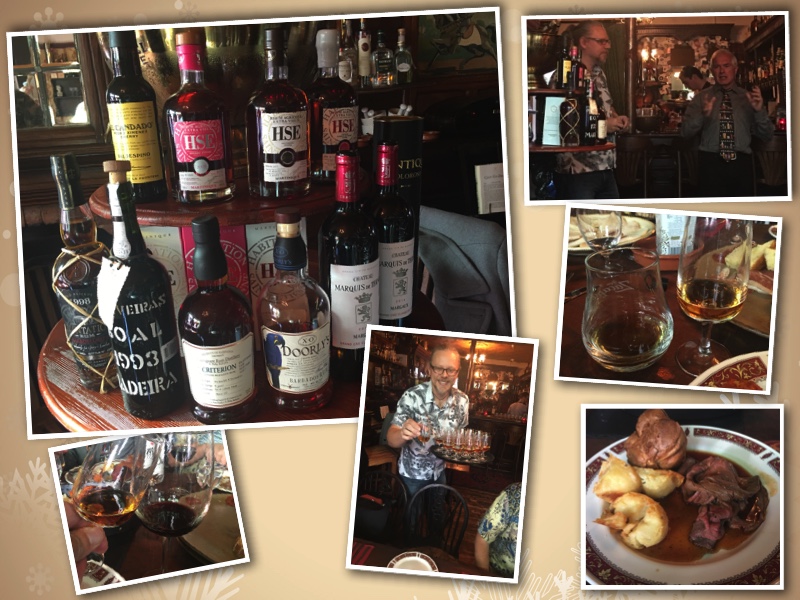 Tasting Wines and Rums finished in the equivalent wine cask
Peter Holland and Martin Hudson, who is a Master of Wine, held a special tasting event over Sunday Lunch in the Library of Liquor (Southbourne). The approach was to first taste a wine, fortified or otherwise, and then sample a rum that had been finished in the equivalent cask. In one case this was even matched down to the actual specific wine casks.
A very interesting event indeed, based on an idea that probably hasn't been tried in the UK until now or at least not to this depth. Steady as she goes, as there was a lot of hefty booze that afternoon what with six wines and six rums. Whist I call Peter Holland Mr Rum, Martin Hudson is literally a Master of Wine, so we were in very good company.