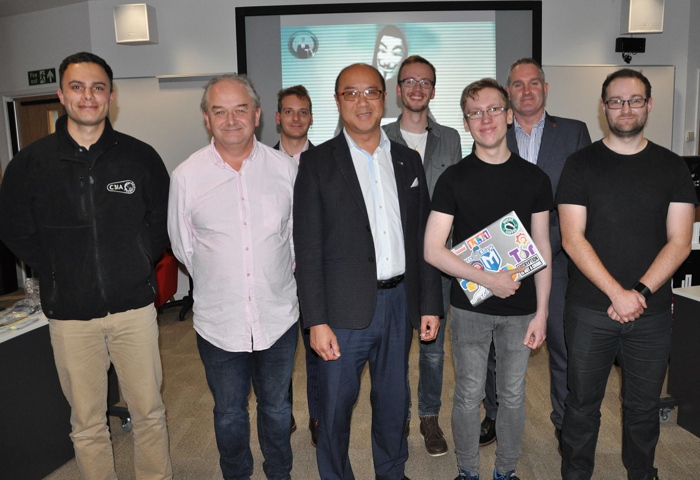 Last October was European Cyber Security Awareness Month and I took the plunge and organised an event at Bournemouth University.
It was my first public event of this scale and didn't really know how well it was going to go and if anyone would turn up to such a thing. It's not the most glamorous of events to go to on Halloween itself, the day I arranged it for.
I spoke to Darren Slade from Bournemouth Echo about it, he did a piece on it and I stuck in on Eventbrite. In the end it had 81 bookings, but as always there was slightly less on the night.
This all came about because I had been hearing more and more stories of friends and their families, plus local Southbourne residents being affected by scams and fraud that I felt a huge compulsion to do it. There were no other Dorset events listed on the European website so I thought why not, let's mark the good work that businesses do in this space with an event that would represent the region.
The University were so receptive in working with me and ended up with these contributions on the night.
The students are already talking about doing the 2019 event.
There were seven presenters plus contributions from two local MPs and one Police and Crime Commissioner.
For me, the real crux of the night is that technology can only do so much, we have to be able to stop and think, to check if something is as real as it seems. Also, even though we might be tech savvy and feel we wouldn't fall for these scams, it is then the vulnerable people around us that we need to protect - our friends, or family and our neighbours.