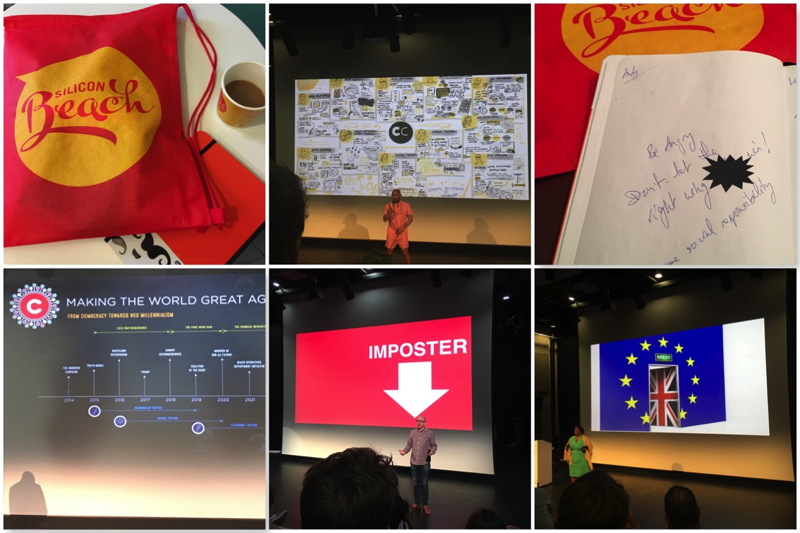 This year was the first time I have been to Silicon Beach, an event curated by local Digital Dignitary Matt Desmier that brings a huge number of leading speakers to Bournemouth for two days. He doesn't set any agenda, any themes and as Matt put it himself - Silicon Beach is a selfish project where he brings a slew of speakers that he wants to listen to, we just happen to come along for the ride.
I had previously wanted to attend but for whatever reason I thought it was just some sort of marketing event for marketing types. This is definitely not the case. There was some talk in that direction but it definitely wasn't some how-to type talk. This year had talks on nano-technology, leadership, company culture and management styles, futurology talks, evils of the world and an Orwellian full-on theatrical media production that just stunned the crowd.
It's not for me to give a blow-by-blow account for each speaker and towards the end I didn't bother writing down my wordmaps as I just wanted to spend more time immersed in enjoying it, rather than wrapped up in making meticulous notes.