Ned Hotel – Sunday Feast review

I had seen lots of Instagram shots of the fantastic looking hotel and picked up on the Sunday brunch feast, which includes the words "all you can eat" and "lobster". Those are the only words you ever need to attract my attention.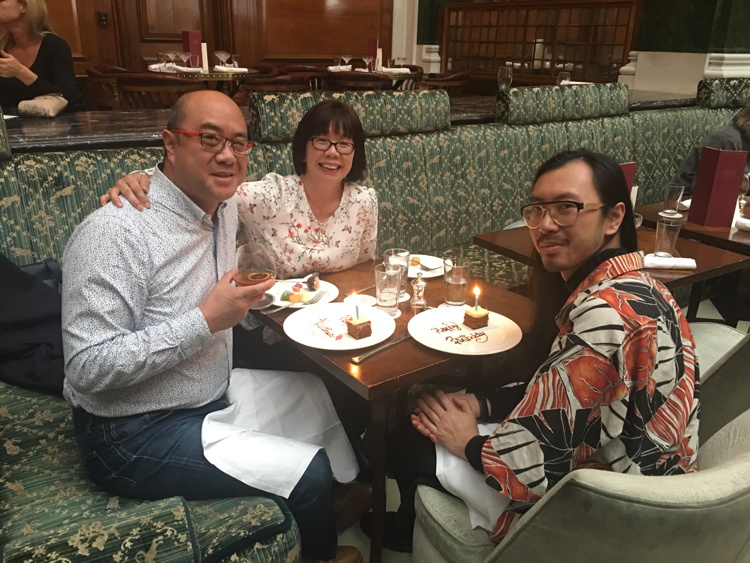 When it came to organising my 2019 birthday treat I thought yup, I know what I want, what I really really want. It was my little brother's birthday in December, which I didn't mark so I invited him along as well for a belated present.
The Sunday feast is served between 12pm and 8pm, but you only get 2 hours allocated. Should be enough…
I booked for 12.30pm and had no breakfast. Not that I was taking this too seriously, but made no sense to be scoffing toast or croissants in the morning. Also, we had a huge Portuguese dinner the night before near Stockwell.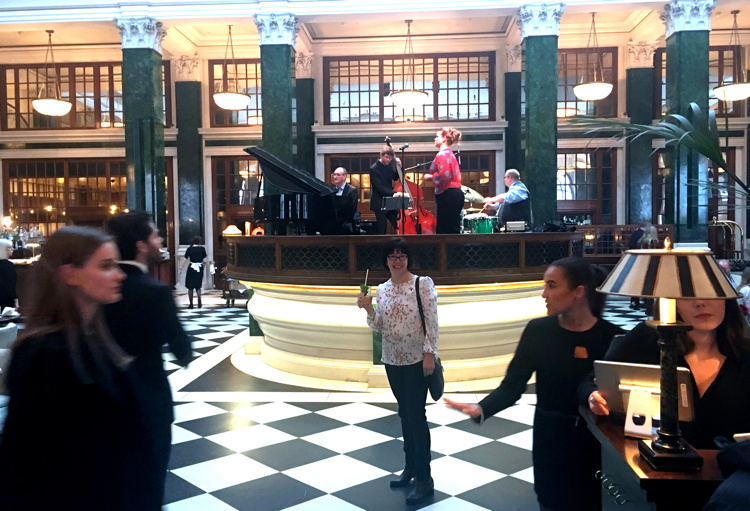 We got there a little bit early so after checking our coats and bags off for free downstairs, we had a sneaky cocktail over in the corner back at the back, waiting our slot. They had live music playing from the centre of the building.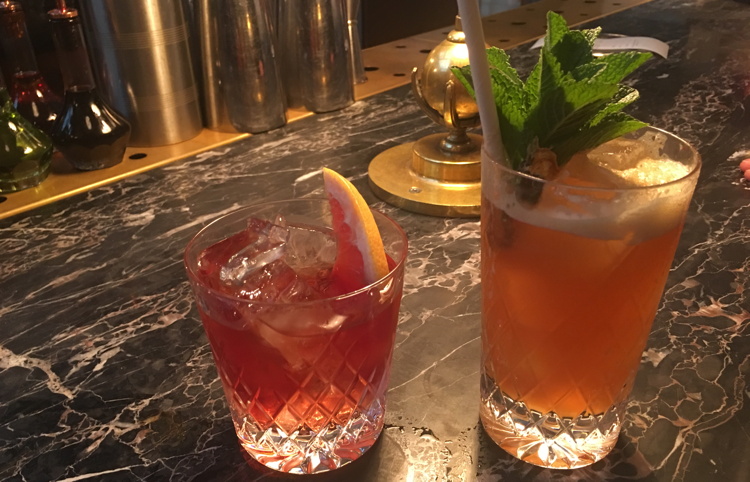 It was time. We were shown to our table and given some basic instructions and away we go.
I will say up front that the service was excellent. Our finished plates were cleared very quickly. My cocktails were good especially the Nickel Punch but felt the Bloody Mary needed a bit more kick.
I feel no shame in saying I have three plates of seafood starters, with the first two plates containing a whole lobster each. You can ask for the cracker tool to get into the hard-shell bits. Angela crack a bit off that flew onto the table next to us.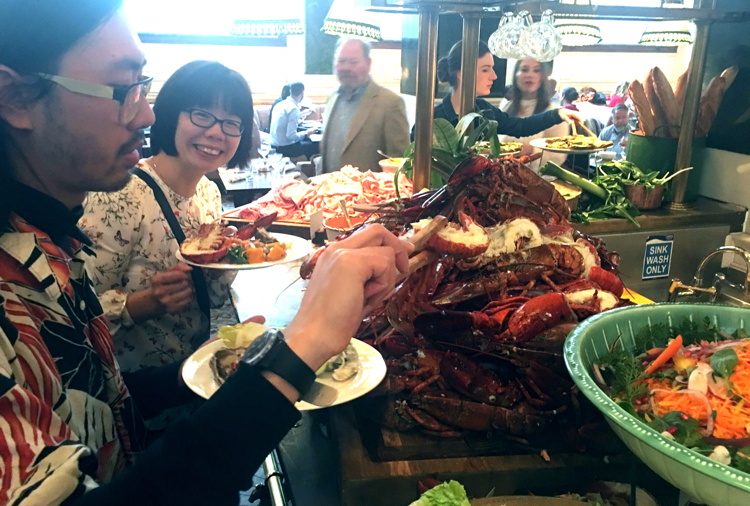 The salads were colourful and tasty. You needed to spend a bit time to get the condiments onto the oysters as they were slightly bland without them. I didn't want to hold up the queue as it was mostly quite busy.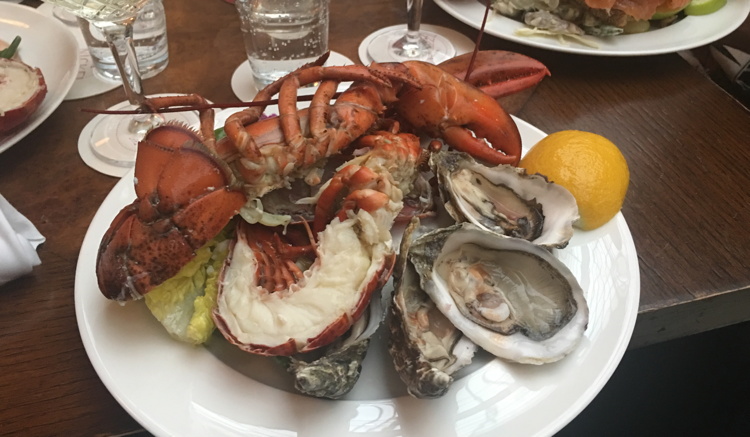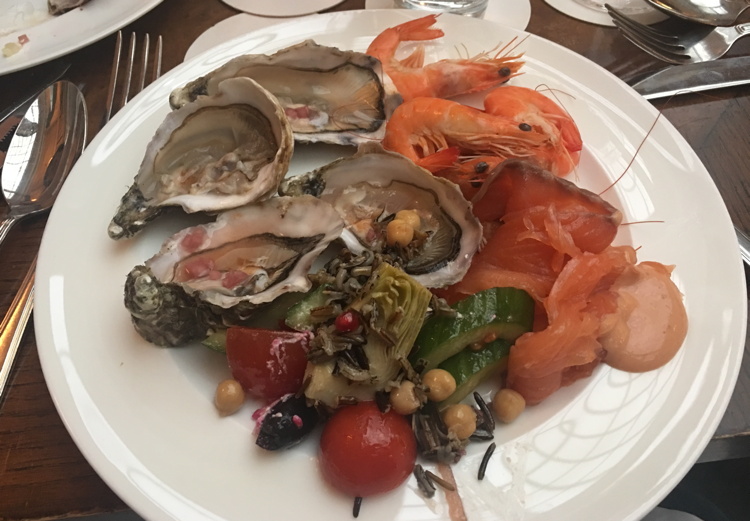 There was a good selection of meats for the main course. That little bit of sausage roll was just as good.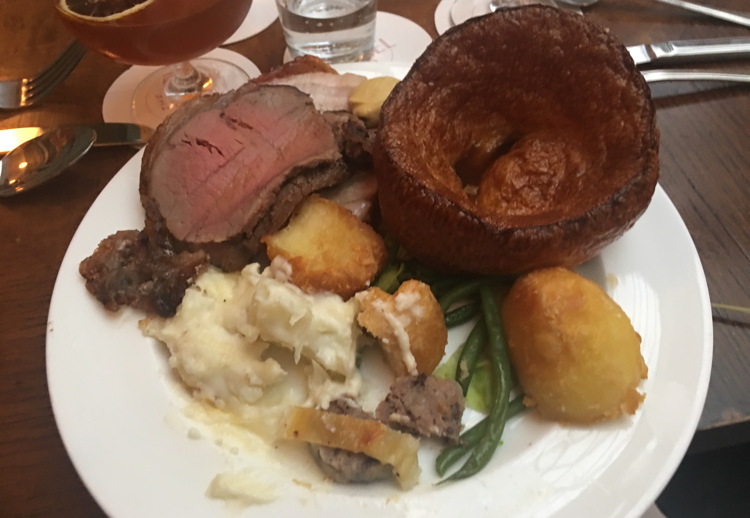 I had no space for dessert after then. There was a whole bartop of cheeses and cakes, but not for me that day. I did do a token visit just for the hell of it as we only had a few more minutes to spare. As you can see below, it was an eclectic mix.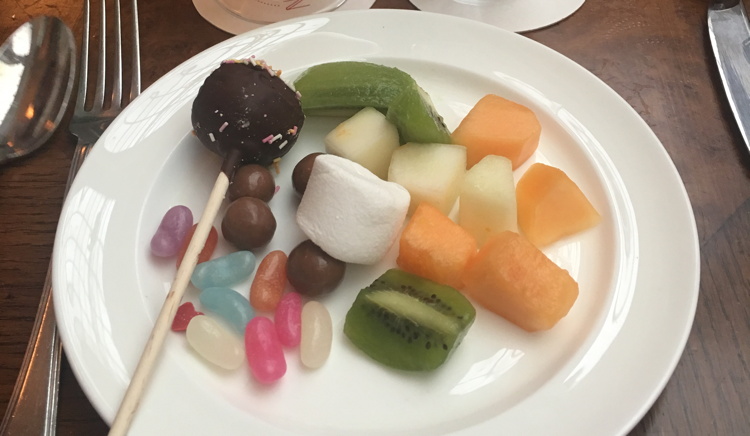 It was a lovely afternoon and I'd recommend it and will go back. And I won't be shy with the lobster again.