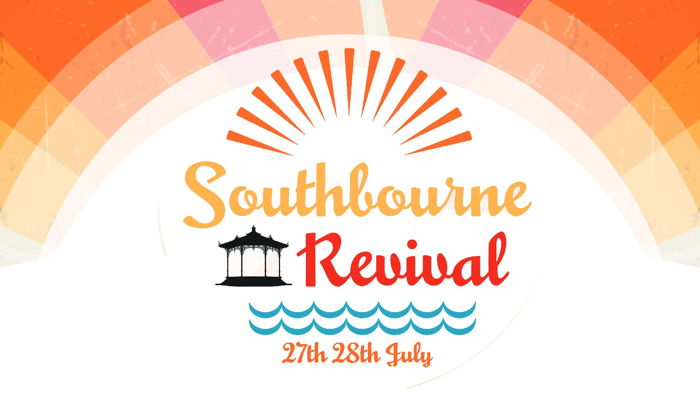 The ever-popular vintage festival Shake and Stir was postponed by the organisers until 2020. Always well attended and the music on the high street was a big draw - Mungo Jerry definitely brought the crowds out. Not for me to go into the reasons why it was postponed because the organisers have released their own post on their website and social media to explain.
This then left a hole in the summer events for Southbourne. We had recently had a great write in the Bournemouth Echo about how Southbourne high street has been doing really well compared to other areas around Bournemouth, Christchurch and Poole. Against that backdrop and momentum, it would be a big shame for it to lose a big summer event, with the risk of October's Frankenfest event should that suffer the same issues.
There was a lot of comments from the local community about the loss of that event, but also huge support for another one if it could happen. With that in mind, myself and Tony Hughes stepped forward and said we would take on the challenge of organising a smaller vintage relaxed summer event just in Fishermans Walk.
This wouldn't be easy as we both have day jobs to do, but we are lucky in the flexibility that our positions and work gives us. I will be honest; Tony does all the real work and I do the sabre rattling on social media.
We are also strongly supported by the Southbourne on Sea Business Association, the Coastal BID, and the local business and levy payers of the high street. Bournemouth Council's (BCP now) events team were also very supportive of our endeavours.
For some, seeing one event postpone because of various factors and then a new one pops up instead brings a suspicious mind on social media and hence the mention of brown envelopes in the title.
We can categorically say no brown envelopes have been exchanged, just our hard work and personal time in order to host something fun for the community. We both love living in Southbourne and I hope our record in participation at the local level speaks for itself. We are too young for OBEs anyway.
So, Southbourne Revival was born. It will be held over the weekend of 27 and 28 July, 2019, solely in Fishermans Walk. There will no closing of the high street and hence the security issues are smaller. There will be live music on from the bandstand on both days, with more vintage and rock and roll stuff on the Saturday, and laid back jazz vibe on the Sunday.
There will be bars, food stalls and general traders to keep you going through the day.
If you can, please take a visit to the Southbourne Grove high street and let any shop that you go into know that you've come because of the Revival event. This is important for us because the high street traders are generously supporting an event that is actually not on the high street. We need to show the support in both directions, which is important as a community event.
So, our fingers are crossed for a successful event. I think I can talk for Tony and say that we would rather try, than not try at all.
Facebook Page: Southbourne Revival
JustGiving Page: Southbourne Revival, to put on a free event still costs a lot especially when it comes to the management and security. Donations are part of the funding plan and all donations are received with huge thanks.