There's a lot of change a work this year, exciting changes. Some things I can talk about right now and some things that will come out very soon.
Am buzzing and it feels like I've caught my second wind on top of a big increase in my business visibility these past few years as well. Seems like everything is coming very nicely together.
The first piece of news is that we have taken on a lease of a unit over at the Dorset Innovation Park near Wool. It's very rural, very quiet and a bit of a distance away. In many respects this really benefits the work that Datacenta does and it gives us a much better location for a data centre hosting facility.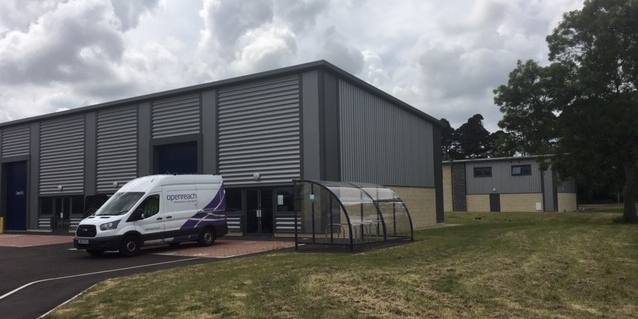 Having a new unit that is really cost effective for the business as well as giving us a blank canvas to build out a new hosting infrastructure is great in itself, but being on that park opens up a lot more opportunities. We can provide high speed connectivity, not just for Internet access but if businesses there expand to other units and buildings, we can join them altogether with fibre very easily.
There are many interesting businesses working in the security sector that we can work with. Dorset Police is right next door.
There are other initiatives happening such as a test of using e-scooters and electric vehicles on the park grounds.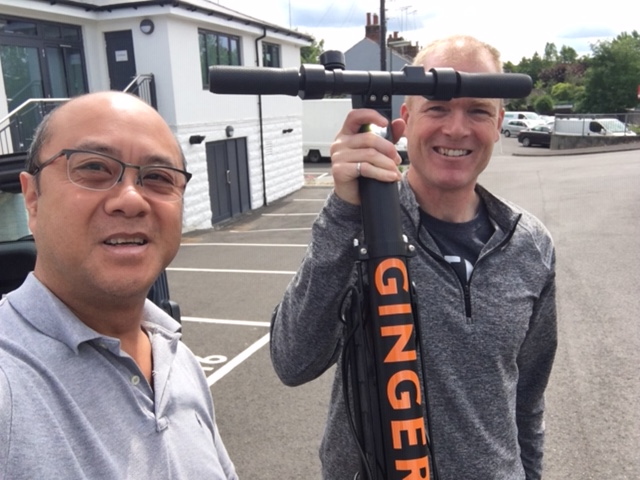 I met up with Paul Hodgins from Ginger who gave a loan of an e-scooter to us. It just makes it easier to pop up and greet visitors at the entrance gate as well as zip around to other businesses in the park. The legislation has yet to catch up with e-scooters and there is a push for them to be made road legal as currently they can only be used legally on private grounds. In Europe it's a different story.
It's great that Kimcell is seen more as a business that other entities want to partner with. I've even just bought a fully electric car to use as there will be charging points at the Park. Equally, I could easily jump on the train from Pokesdown to Wool, and if the e-scooters were road legal I could also quickly get to and from the train station.
I've been told it's obligatory to do a folded arms photograph if you ever want to get into the Bournemouth Echo, well here goes.