<update> You can now see a series of videos I've made on the SoBo Mile YouTube Channel or keep up to date on the southbournegroove.com website.
--
I know Harry from Chaplins Bar wants to put Boscombe forward as a foodie destination (Bournemouth Echo article), but I counter that with Southbourne being much more of a destination for foodies when it comes to bars and restaurants.
Let the SEO wars begin in good banter - I want our area to show up when people are searching for "Where to eat in Bournemouth?".
Southbourne has always been a sleepy corner of the Bournemouth food scene, and a lesser know property bubble as well, but it has never reached the heady heights in prominence but maybe for some residents that's a good thing. Even the Financial Times said Southbourne was an area to watch way back in 2008.
As a concept the SoBo Mile runs from Pokesdown train station through to Southbourne Crossroads via the Grove. However, in reality, I have taken some artistic licence as the stretch from the other side of Lloyds Bank to the station is technically not in "Southbourne" if you take the voting wards. Hey ho, we are good neighbours and want to promote that whole stretch as #sobomile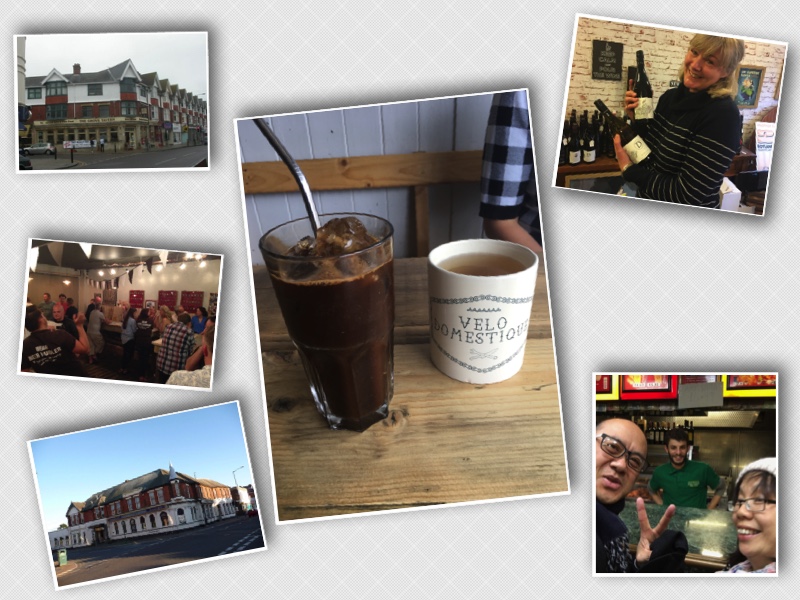 A brief history of SoBo time follows...
The Old
The Grove Tavern has been there for ages as well as the pub that was known as The Malt and Hops. The Grove lost its sticky carpets, thank goodness, but remains essentially a traditional pub even with the neon lighting. The Grove is good fun for the most part on sports days and was the only place you could get a Guinness on the high street for a while.
The Malt and Hops faded away and for so long there was not another bar to go to.
The New
A new chain of bars took a shine to Southbourne, to the old Woolworths site, and turned it into Ludo Lounge. It was more of a modern bar, maybe for a different client to the two old pubs.
I remember the first week it opened, that there were people I had never seen, families out for some food and drink, and it seemed like they had never been to a pub before because there were two neat orderly queues for drinks. When some people came in and then stood at the bar, the complete Britishness of tutting away with displeasure came into force.
But before Ludo Lounge came about, the cafe next to Lloyds Bank (know as Cafe Number 4) was taken over and a new foodie place was born - The Larder House. Definitely foodie in the sense that it is not the chain-lead menus, but wood fired ovens cooking a changing range of seasonal foods. It was definitely drinkie because top class cocktails were on the menu. If I said James Fowler, the owner, won World Class UK Best Bartender 2014 beating all those London and Metropolitan hipsters, that tells you the calibre of things.
The Larder House has grown, changed and adapted along the way like any successful business should. I will declare my bias as I love the place and our 20th wedding anniversary celebrations took over the whole place, over all three floors including the courtyard and inside, for probably the first and maybe last time. It was epic, and people who came from around the UK still remember it vividly.
A new cocktail bar, the Library of Liquor, sprung into life and is a place that should be visited. You may call it a speakeasy if you wish. Look out for my name in there somewhere. Post a photo if you find it.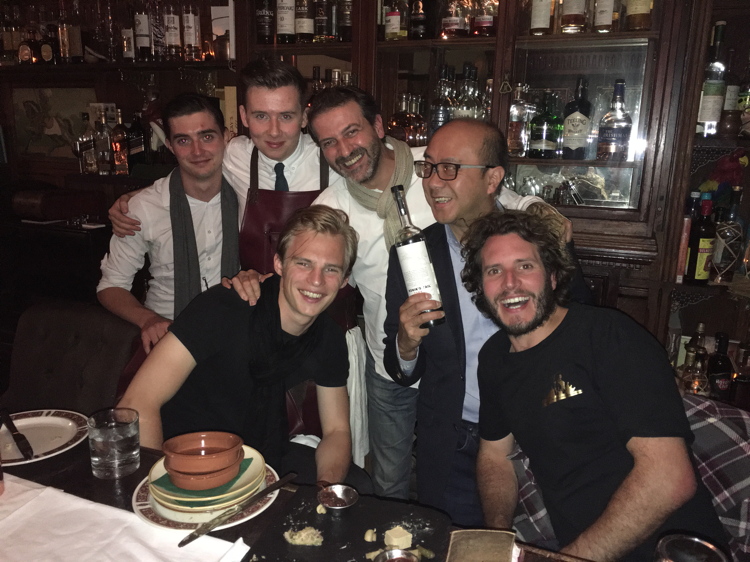 The Beers
The drinks revolution didn't stop there. There was a real need for something different ale wise. The Grove and Ludo Lounge had taps for the mainstream beers and lagers, but craft ale was on the up. There was already a micropub in Springbourne but Nicola and David Holland wanted to bring that concept to the good people of Southbourne. They put their heart and soul into the Wight Bear Ale House. You need to pop into the pub to see a picture of why the pub came to be named it is, a pictorial pun - the best.
The site of the old Malt and Hops came back to life, after a hiatus, as the Brewhouse and Kitchen. This place is so big in comparison to everywhere where else, which explained why it took such a long time to refurbish. They have a good range of ales and pub food, and family friendly.
The beer trend didn't stop there and the Way Outback Bar was born in 2018. A small corner bar along Seabourne Road, that also brews their own beer on site.
A Foodie Destination
If you look at the Instagram photographs from Roots Restaurant, you will see such beautiful pictures of dishes from their tasting menu. They are based at the other end, in the Southbourne Crossroads area. They have won awards and seem to be doing really well. My concern is that they don't really have passing trade and are at the mercy of bookings that decide to pull out late, or even don't tell them at all. Partly why I want to push the SoBo Mile, to promote our businesses that add to the local economy.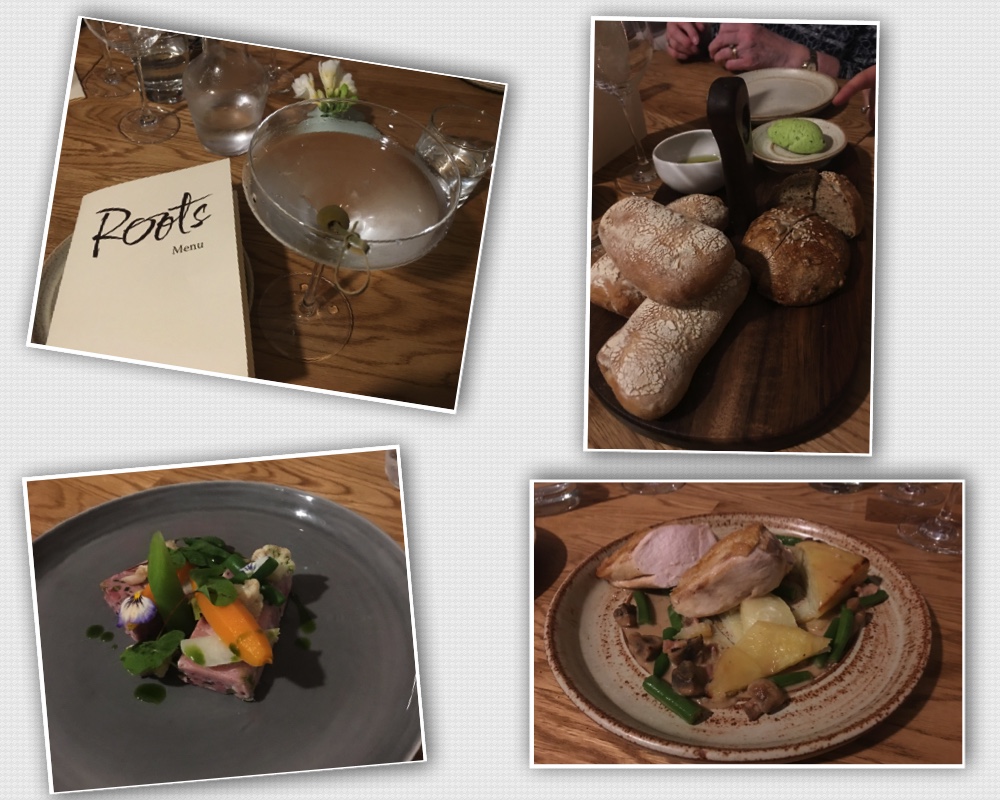 Staying that end of Southbourne we also have Bistro on the Beach, which is literally a bistro down by the beach. Great views and after a few changes of management and change of decor, is beginning to come back as a night time venue. You do need to check opening times as it has been seasonal.
There is a new kid on the block, Terroir Tapas, the love child of Sustainability and James Fowler. Small modern quirky plates is the way to think about it, when it comes to the word "tapas" in its name. Check out the toilets and the running voice that gets played. Oh, and the large hydroponic fish tank and hanging garden affair.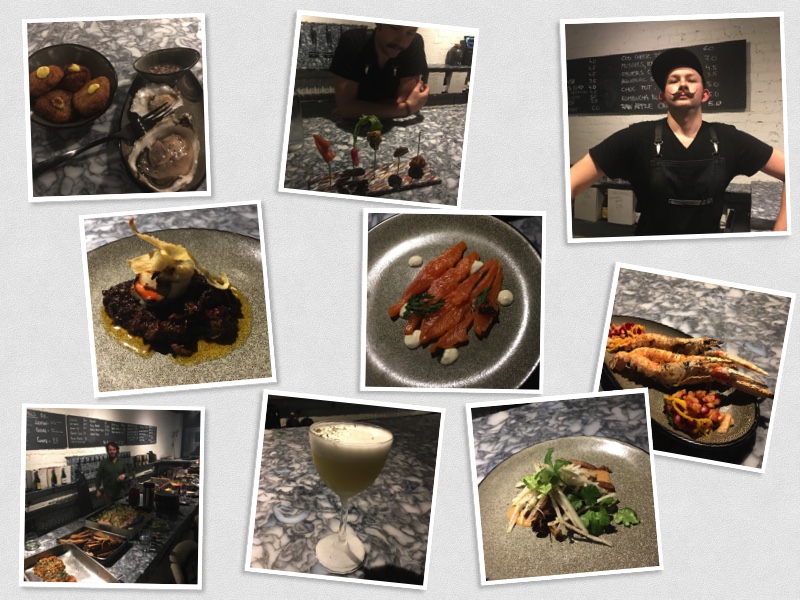 If you want to be reminded of Benidorm style tapas, as we all do, Casa Carlos is home to traditional Spanish tapas. Good food, good portions and a good atmosphere.
Talking of traditional food, there is a Fish and Chips place where you can sit down to eat, Tomlins. Surprise your friends by just walking around the back and sitting down. It is good fun and you will be laughing all the way.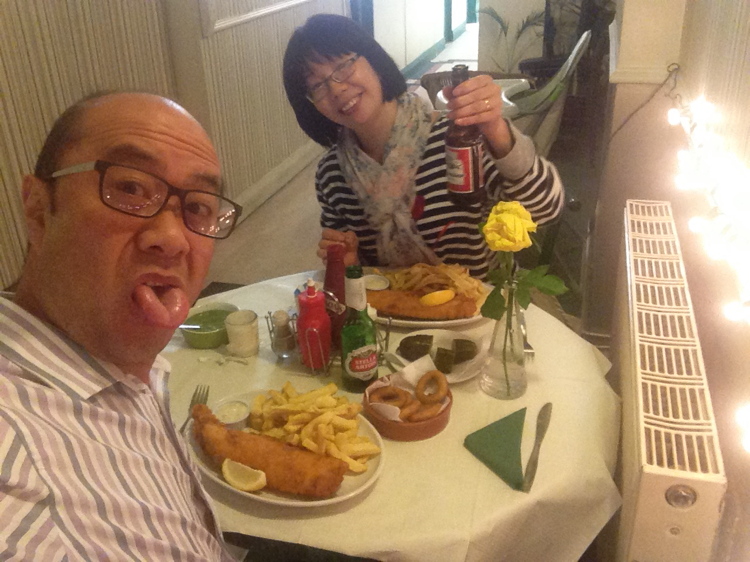 So, there is a nice run from the Way Outback Bar down to Roots Restaurant for good food and drink, to keep you occupied.
--
To the other businesses, don't worry I will get round to writing more as this is part of a 12 month campaign. I was only writing off the top of my head with regards to the main places I have been to personally. I hope to put Southbourne firmly on the foodie map.
<new>
Shortly after posting this blog, we get two new great additions in the form of Bakehouse 24 and Renoufs landing on the high street just in time for the Shake and Stir Festival.
Southbourne Fried Chicken, you have a place in my heart, normally around 1am. Fanelli's, my original pizza place. And so on...
#SoBoMile